Quality Service and Repair
Unlock Savings and Sustainability with Energy Audits and Consulting
Discover hidden opportunities to save energy, reduce costs, and promote sustainability with our Energy Audits and Consulting services. Quality Service and Repair is your partner in achieving peak energy performance for your home or business.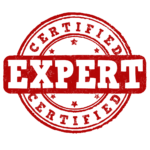 In today's world, energy efficiency and sustainability are more important than ever. Whether you're a homeowner looking to reduce utility bills or a business owner aiming to improve your environmental impact, our Energy Audits and Consulting services can help you achieve your goals. At Quality Service and Repair, we're dedicated to delivering innovative solutions that save you money while promoting a cleaner, greener future.
Why choose Quality Service and Repair for your Preventive Energy Audits and Consulting?
Let me break it down for you
Boost Your Energy Efficiency Today!
With our tailored solutions and proven expertise, we are your partner in realizing optimal energy efficiency. Start your journey toward savings and sustainability today, and together we'll make your home or business a more energy-efficient, comfortable, and eco-friendly place.
Our Energy Audits and Consulting Process
So, what are you waiting for?
Don't let energy waste and high utility bills drain your budget or harm the environment.
Contact Quality Service and Repair today to schedule an Energy Audit and Consulting service. Our team of experts is ready to help you achieve substantial cost savings and reduce your environmental footprint.