Quality Service and Repair Heat Pump Services
Your Path to Year-Round Comfort
Your home should be your sanctuary, a place where you can escape from the outside world and enjoy the perfect temperature year-round. Quality Service and Repair understands the importance of a well-maintained heating and cooling system, and that's why we offer a range of comprehensive heat pump services to keep your indoor environment comfortable and inviting.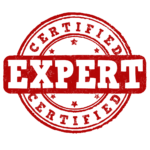 Heat pumps are a versatile and energy-efficient solution for both heating and cooling. They work by transferring heat between your home and the outdoor environment, making them an eco-friendly option. Quality Service and Repair is committed to optimizing your heat pump system for maximum efficiency, ensuring you can enjoy an ideal indoor climate while minimizing your energy consumption and utility bills.
Why choose Quality Service and Repair for your Heat Pump Services?
Let me break it down for you
Your Comfort Is Our Priority
At Quality Service and Repair, we're dedicated to making your home a more comfortable and energy-efficient place. Whether you need installation, maintenance, or repairs for your heat pump system, we have the expertise and experience to meet your needs.
Our Heat Pump Services Process
So, what are you waiting for?
Contact us today to discuss your heat pump requirements and take the first step toward a more comfortable indoor environment.