Water Damage Assessment
Your First Step Towards Restoration
When your haven is unexpectedly infiltrated by water, it's more than just a disruption – it's a signal for immediate action. Quality Service and Repair comprehends the urgency and emotional strain that accompany water damage. That's precisely why we extend a helping hand, providing you with a vital resource – our all-inclusive Water Damage Assessment Service.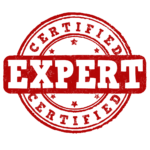 Water damage isn't always visible to the naked eye. Even seemingly minor incidents can lead to moisture infiltration within walls, ceilings, and flooring. Left untreated, this hidden moisture becomes a breeding ground for mold, compromising indoor air quality and the structural integrity of your home. Our Water Damage Assessment service is designed to uncover these concealed issues and provide a comprehensive understanding of the damage.
Why is it so important to have us, Quality Service and Repair, do your Water Damage Assessment?
Let me break it down for you
Your Trust, Our Promise
Choosing Quality Service and Repair for your Water Damage Assessment means choosing a partner who values your trust above all else. We treat your home with the same care we would our own, ensuring that you receive accurate, reliable, and compassionate service every step of the way.
So, what are you waiting for?
When water damage strikes, don't wait for the problem to worsen. Reach out to Quality Service and Repair for a thorough Water Damage Assessment that puts you back in control. With our expertise and dedication to your well-being, you can trust us to help you lay the foundation for a swift and effective restoration process.
Let's face water damage head-on. Contact Quality Service and Repair today to schedule your Water Damage Assessment, and let us be your guiding light on the path to recovery.