Quality Service and Repair Debris Removal
Clearing the Path to Safety and Recovery
Our Debris Removal service at Quality Service and Repair is your solution for clearing away hazards and clutter. With rapid response, expert technicians, and a commitment to safety, we're here to ensure your property is clean and safe. Regain control over your surroundings with our efficient debris removal. Your safety and satisfaction are our top priorities.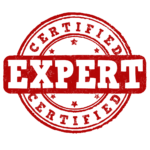 Debris can accumulate rapidly, creating hazards and hindrances on your property, whether it's due to a natural disaster, construction work, or any other situation. Quality Service and Repair understands the importance of swift and efficient debris removal to restore safety and order to your surroundings. Our Debris Removal service is designed to clear the path to recovery, ensuring your property is clean and hazard-free.
Selecting the right debris removal service is essential to ensure a thorough and safe cleanup. Quality Service and Repair offers a comprehensive solution, backed by our commitment to your satisfaction.
Why pick Quality Service and Repair for Debris Removal?
Let me break it down for you
Regain Control Over Your Property
Debris accumulation can disrupt your life and pose safety risks. With Quality Debris Removal, you can swiftly regain control over your property and resume normalcy. Our dedicated team is here to ensure that your surroundings are clean, safe, and free from hazards.
The Debris Removal Process
Our debris removal process is designed to be efficient and thorough:
So, what are you waiting for?
Quality Service and Repair is your partner in restoring order and peace to your property, one debris at a time.
Contact us today to learn more about our Debris Removal services and how we can assist you in clearing the path to safety and recovery.