Emergency Water Extraction
Swift Relief When You Need It Most
Water emergencies don't wait, and neither do we. Our rapid response team is at your service 24/7, ready to take action as soon as you reach out. We understand the urgency of your situation and act swiftly to minimize damage and prevent further complications.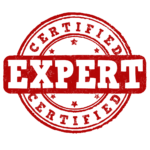 Why Emergency Water Extraction Matters
Facing the sudden intrusion of water into your home is a distressing situation that demands immediate attention. Water, even in small amounts, has the potential to cause significant damage and disrupt the sanctuary you've created. This is where the importance of Emergency Water Extraction shines through. Swift and professional extraction is essential because water, if left unchecked, can seep into walls, floors, and belongings, leading to structural deterioration and mold growth. By entrusting your Emergency Water Extraction to Quality Service and Repair, you're taking a proactive step to mitigate damage, safeguard your living environment, and restore the comfort you deserve.
Why should you choose Quality Service and Repair for your Emergency Water Extraction needs?
Let me break it down for you
Experience the Quality Difference
In moments of crisis, trust matters most. With Quality Service and Repair by your side, you're choosing a team that combines technical proficiency with genuine compassion. We're here to not only extract water but to extract worry from your life, leaving you with a renewed sense of hope and a home that's on its way to being better than ever.
So, what are you waiting for?
When water emergencies strike, trust Quality Service and Repair to bring swift relief. Our Emergency Water Extraction service combines expertise, compassion, and advanced technology to restore your home and peace of mind. Contact us today to experience the Quality difference and safeguard your home against the unexpected.
Your home's well-being is our top priority. Let us be your partner in times of water emergencies