Quality Service and Repair Energy Efficiency Upgrades
A Greener, More Efficient Home
Save money, reduce your carbon footprint, and enjoy a more comfortable home with our Energy Efficiency Upgrades. We tailor solutions to enhance your system's performance, ensuring cost savings and a greener, more efficient living space.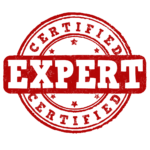 In a world where environmental responsibility and cost savings are increasingly crucial, ensuring your home's HVAC system operates at peak efficiency is a top priority. At Quality Service and Repair, we understand the importance of green solutions that not only save you money but also reduce your environmental footprint. Our Energy Efficiency Upgrades service is designed to make your home greener, more efficient, and your wallet a bit heavier.
Why pick Quality Service and Repair for Energy Efficiency Upgrades?
Let me break it down for you
A Greener, More Efficient Home Awaits
Embracing energy-efficient solutions not only benefits your budget but also contributes to a more sustainable world. Quality Service and Repair is here to provide expert HVAC Energy Efficiency Upgrades that will leave your home greener and more efficient.
The HVAC Energy Efficiency Upgrades Process
Our Energy Efficiency Upgrades process is designed to provide you with sustainable solutions:
So, what are you waiting for?
Quality Service and Repair is your partner in responsible and cost-effective HVAC solutions.
Contact us today to learn more about our Energy Efficiency Upgrades services and how we can help you reduce your energy consumption, save money, and enjoy a more comfortable home.