Quality Service and Repair Geothermal HVAC Systems
Elevate Your Comfort with Geothermal HVAC Systems
Elevate Your Comfort and Reduce Your Carbon Footprint with our Geothermal HVAC Systems. Discover a sustainable way to keep your space cozy year-round.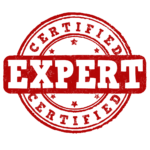 When it comes to heating, cooling, and overall comfort, you deserve the best. Geothermal HVAC systems are the future of home climate control, offering a level of efficiency, sustainability, and reliability that surpasses conventional heating and cooling systems. At Quality Service and Repair, we're committed to helping you experience the pinnacle of comfort and environmental responsibility with our Geothermal HVAC Systems services.
Why choose Quality Service and Repair for your Geothermal HVAC Systems?
Let me break it down for you
Upgrade to Greener Comfort
Elevate your home's comfort and contribute to a greener world with our Geothermal HVAC Systems services. Quality Service and Repair is your trusted partner for installation, maintenance, and optimization. Contact us today, and let's begin the journey to a more efficient, environmentally responsible, and comfortable home.
Our Geothermal HVAC Systems Process
So, what are you waiting for?
Experience a New Level of Comfort and Sustainability Today.
Contact us to harness the power of Geothermal HVAC Systems and elevate your home's efficiency and environmental responsibility!