Quality Service and Repair Emergency Response Services
Your Path to Reliable Comfort
Your home's comfort and energy efficiency depend on a well-maintained HVAC system. At Quality Service and Repair, we offer HVAC System Maintenance that ensures your system operates at its best. Our preventative care helps you avoid unexpected breakdowns, reduce energy bills, and extend the lifespan of your HVAC equipment. Trust us to keep your indoor environment comfortable and your system running smoothly.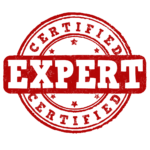 Your HVAC (Heating, Ventilation, and Air Conditioning) system is the unsung hero of your home, silently working to keep you comfortable year-round. However, like any complex machinery, it requires regular care and maintenance to perform at its best. At Quality Service and Repair, we recognize the importance of HVAC system maintenance in ensuring your comfort and energy efficiency.
Why pick Quality Service and Repair for Hvac System Maintenance?
Let me break it down for you
Invest in Your Comfort
Your HVAC system is an investment in your comfort and well-being. Don't let neglect diminish its performance and longevity. Quality Service and Repair is here to provide the expert care and maintenance your HVAC system deserves. We are dedicated to ensuring your home remains a haven of comfort and efficiency.
The HVAC System Maintenance Process
Our HVAC system maintenance process is designed to be thorough and hassle-free:
So, what are you waiting for?
Quality Service and Repair is your partner in reliable indoor comfort and energy savings.
Contact us today to learn more about our HVAC System Maintenance services and how we can help you optimize your HVAC system's performance.