Quality Service and Repair Moisture Control Solutions
Elevate Your Living Environment with Quality Moisture Control Solutions
Our Moisture Control Solutions are designed to safeguard your home from the damaging effects of excess moisture. With our expert team, tailored approaches, and state-of-the-art technology, we create a healthier and more comfortable living environment. Say goodbye to moisture-related concerns and hello to a home that's truly comfortable and safe.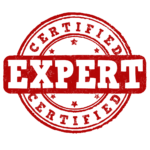 Moisture, while essential for life, can be a formidable adversary when it infiltrates your home without invitation. It can lead to a host of issues, from mold growth to compromised indoor air quality and even structural damage. That's where Quality Moisture Control Solutions comes in. We're here to ensure that excess moisture doesn't diminish your home's comfort and safety.
At Quality Service and Repair, we understand that moisture-related problems can be stressful and detrimental to your home. Our moisture control solutions are designed to provide effective and lasting results.
Why pick Quality Service and Repair for Moisture Control Solutions?
Let me break it down for you
A Healthier, More Comfortable Home Awaits
Your home should be a sanctuary, free from the detrimental effects of excess moisture. Trust the experts at Quality Service and Repair to provide effective moisture control solutions that elevate your living environment. With our commitment to excellence, personalized approach, and dedication to health and safety, we're the ideal choice for all your moisture control needs.
The Moisture Control Solutions Process
Our process is designed to be thorough and efficient, ensuring that your home is protected from the detrimental effects of excess moisture:
So, what are you waiting for?
With Quality Service and Repairs Moisture Control Solutions, you can enjoy peace of mind, knowing your home is protected from the challenges of excess moisture.
Contact us today to schedule an assessment and take the first step towards a healthier, more comfortable home.