Moisture Detection and Monitoring
Safeguarding Your Home's Health
In the fight against water damage, understanding is your most powerful ally. Here at Quality Service and Repair, we provide an essential safeguard – our dedicated Moisture Detection and Monitoring Service. We want you to have the information you need to protect your property, and we're here to offer it in a way that puts you, the customer, at the forefront.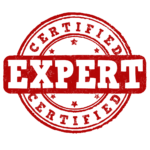 Unveiling the Silent Threat
Moisture, often a silent intruder, can infiltrate your home's innermost structures, wreaking havoc that often remains unseen. Whether it originates from a leaky pipe, roof, or other sources, excess moisture can pave the way for problems such as mold proliferation, structural weakening, and the degradation of indoor air quality. This is where the pivotal role of Moisture Detection and Monitoring services becomes apparent.
At Quality Service and Repair, we understand the crucial importance of these services and why we stand out as the best choice.
Why pick Quality Service and Repair for Moisture Detection and Monitoring?
Let me break it down for you
Your Home's Guardian, Our Promise
Choosing Quality Service and Repair means choosing a partner dedicated to your home's well-being. We're not just technicians; we're your home's guardians, committed to keeping moisture-related problems at bay so you can enjoy a healthier, happier living environment.
So, what are you waiting for?
Don't let unseen moisture threaten your home's health. Reach out to Quality Service and Repair to schedule our specialized Moisture Detection and Monitoring Service. With our expertise and dedication to your home's well-being, you can trust us to keep moisture-related worries at bay.
Guard your home against hidden moisture. Contact Quality Service and Repair today and take the first step towards a healthier, safer, and more comfortable living space.