Quality Service and Repair Our Odor Removal
Breathe Easier with Quality Service and Repair
Say goodbye to unpleasant odors in your home or workspace. Our Odor Removal services are here to ensure that every breath you take is refreshingly clean and odor-free, creating a comfortable environment for you to enjoy.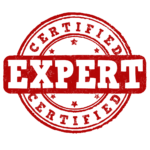 Unwanted odors in your home or business can be more than just unpleasant – they can affect your comfort, well-being, and even your reputation. At Quality Service and Repair, we understand the significance of a fresh, odor-free environment. That's why we proudly offer our Odor Removal Service to help you regain the clean and inviting atmosphere you deserve.
Why pick Quality Service and Repair for Odor Removal?
Let me break it down for you
Your Partner in Odor Removal
At Quality Service and Repair, we understand the impact that unwanted odors can have on your life, whether at home or in your business. Our Odor Removal Service is designed to provide you with the relief you seek.
Our systematic approach to odor removal ensures that your space is restored to a fresh and inviting state:
So, what are you waiting for?
When you choose us, you're choosing a team dedicated to restoring a fresh and pleasant atmosphere to your space.
Don't let unwanted odors disrupt your life any longer – contact us today, and let us help you breathe easier.