Structural Drying
Restoring Stability After Water Damage
When water breaches the sanctity of your abode, it can do more than simply leave a damp mark – it has the potential to compromise the very foundation of your cherished home. Here at Quality Service and Repair, we stand ready to be your lifeline in such trying times, providing our specialized Structural Drying Service. Your home's stability and safety matter to us, and we're here to ensure they remain intact.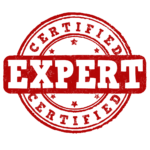 Unseen Threats Concealed Below the Surface
Water damage goes beyond the visible signs; it can penetrate deep into your home's framework, compromising its strength and safety. Without swift and comprehensive intervention, this problem can escalate, leading to more extensive and costly repairs.
When it comes to structural drying, trust the experts who prioritize your home's well-being. Our dedicated team understands the urgency of the situation, and we're equipped with the knowledge and tools to address it effectively. We take pride in safeguarding your home from the hidden perils of water damage, ensuring your peace of mind and your home's long-term stability.
Why choose Quality Service and Repair for your Structural Drying needs?
Let me break it down for you
Your Home's Health, Our Mission
When you choose Quality Service and Repair for Structural Drying, you're choosing a partner committed to your home's health. We're not just fixing damage; we're ensuring your home's longevity, stability, and the safety of your loved ones.
So, what are you waiting for?
Don't let water damage weaken the heart of your home. Reach out to Quality Service and Repair to schedule our specialized Structural Drying Service. With our expertise and commitment to your home's well-being, you can trust us to restore stability and bring your home back to life.
Let's rebuild together. Contact Quality Service and Repair today and take the first step towards a stronger, safer, and drier home.