Quality Service and Repair Zoning Systems Service
Tailored Comfort for Your Home
Enhance your home's comfort with our Zoning Systems service. We create separate comfort zones to tailor your heating and cooling, providing personalized comfort, energy savings, and improved air quality for a better home environment.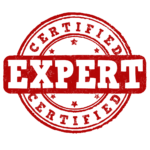 In the quest for ideal home comfort, a one-size-fits-all approach may not be the best solution. At Quality Service and Repair, we understand that different areas of your home may have distinct heating and cooling needs. Our Zoning Systems service is designed to provide you with the customized comfort you deserve.
Why pick Quality Service and Repair for Zoning Systems Service?
Let me break it down for you
Experience Tailored Comfort
With a Zoning System, you can finally experience tailored comfort in your home, ensuring everyone's needs are met. Quality Service and Repair is here to provide you with expert Zoning Systems services, delivering customized comfort and cost savings.
The Zoning Systems Installation Process
Our Zoning Systems Installation process is designed to provide you with optimal comfort and energy efficiency:
So, what are you waiting for?
Quality Service and Repair is your partner in personalized comfort.
Contact us today to learn more about our Zoning Systems services and how we can help you achieve a more comfortable, efficient, and healthier home.